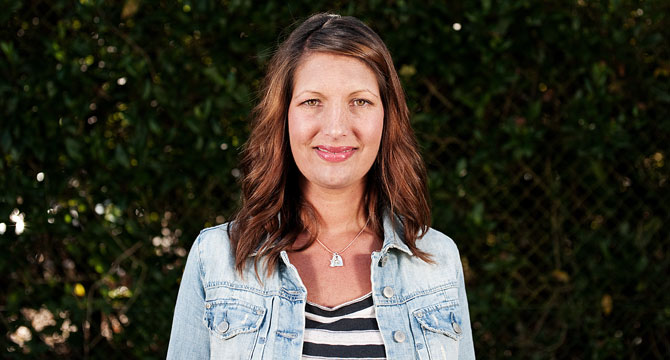 Hannah Mortimer was walking up the steps outside Harrods when she collapsed and was rushed to hospital in an ambulance five years ago.
The young woman on a day trip to London to celebrate her 26th birthday was not prepared for what she found out during that life-changing outing.
"I had always been fit and healthy, not one for catching coughs and colds or anything," says Hannah. "I walked everywhere and decorated my house, but I had been feeling incredibly tired since the birth of my son two and half years before."
The paramedics in the London ambulance immediately thought her ECG readings were not quite right for someone her age. In a whirlwind of medical revelation, Hannah was very quickly transferred from St Thomas Hospital A&E where she was taken at first, to the PH specialist centre at Hammersmith.
Hannah underwent tests and was diagnosed with pulmonary hypertension and prescribed Bosentan tablets to begin treating the life-threatening disease.
"It was a shock. I didn't have a secondary condition and we don't really know why this came to me. I've just been told that it may be down to childbirth."
Hannah, who lives in Southampton, continued to have black outs and for a number of months was not allowed to be alone with her son Jake because of the risk of fainting. "This was a tough time and I think it put strains on my relationship with my husband." Hannah's marriage sadly ended, but she does have the dedicated support of her parents and wider family.
As well as taking Bosentan, Hannah's main therapy is now Treprostinil administered 24 hours a day under the skin of her stomach by a small pump which she cleverly carries around tucked in her bra. "The syringe of the drug is only about 3mm long, so the pump is tiny altogether. You really wouldn't know it was there!" says Hannah.
Visiting Hammersmith Hospital for a check-up every six months, Hannah also has regular contact with the hospital in Southampton. A year ago, she was prescribed a third drug Sildenafil in a tablet form and these three combined therapies have dramatically improved her energy levels and tackled severe and discomforting fluid retention problems.
"I don't tend to get breathless like many people with PH," says Hannah. "For me I have suffered more with very low energy levels and severe fluid retention. Now I feel the best I ever have with the disease."
None the less, Hannah has been on the active transplant register for four years now. She and her consultant have decided that would be her very best option to regain as normal a life as possible. She has already had three 'false alarms' when donated lungs have proved unsuitable.
"I've come to terms with managing my condition with drugs and waiting for a transplant. I am very lucky I have my family, and my son keeps me going. I think it took me a long time to regain my confidence after being diagnosed but I feel good about myself now. I have adapted, and I think I live well, within my comfort zone."