You will receive your welcome pack through the post within the next 14 days.
In the meantime, why not join us over on our social media channels?
We're on Facebook here
We're on Twitter here
We're on Instagram here
We're on YouTube here
We also have a private Facebook group, where you can speak directly with other people affected by PH in a secure environment. You can request to join by following this link.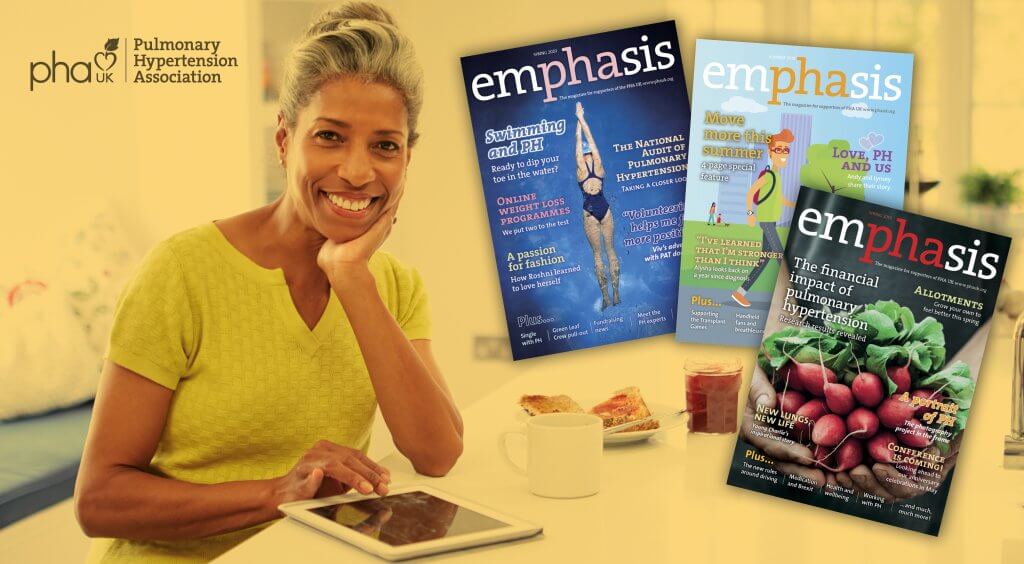 As a member of the PHA UK you will automatically receive our award-winning magazine, Emphasis, through the post each quarter.
In the meantime, you can enjoy all of our back issues online by clicking here
And finally, don't forget to check out our sister website – it's full of real-life stories, helpful articles and resources to help you along your journey with pulmonary hypertension.
We hope you enjoy being part of our unique community!