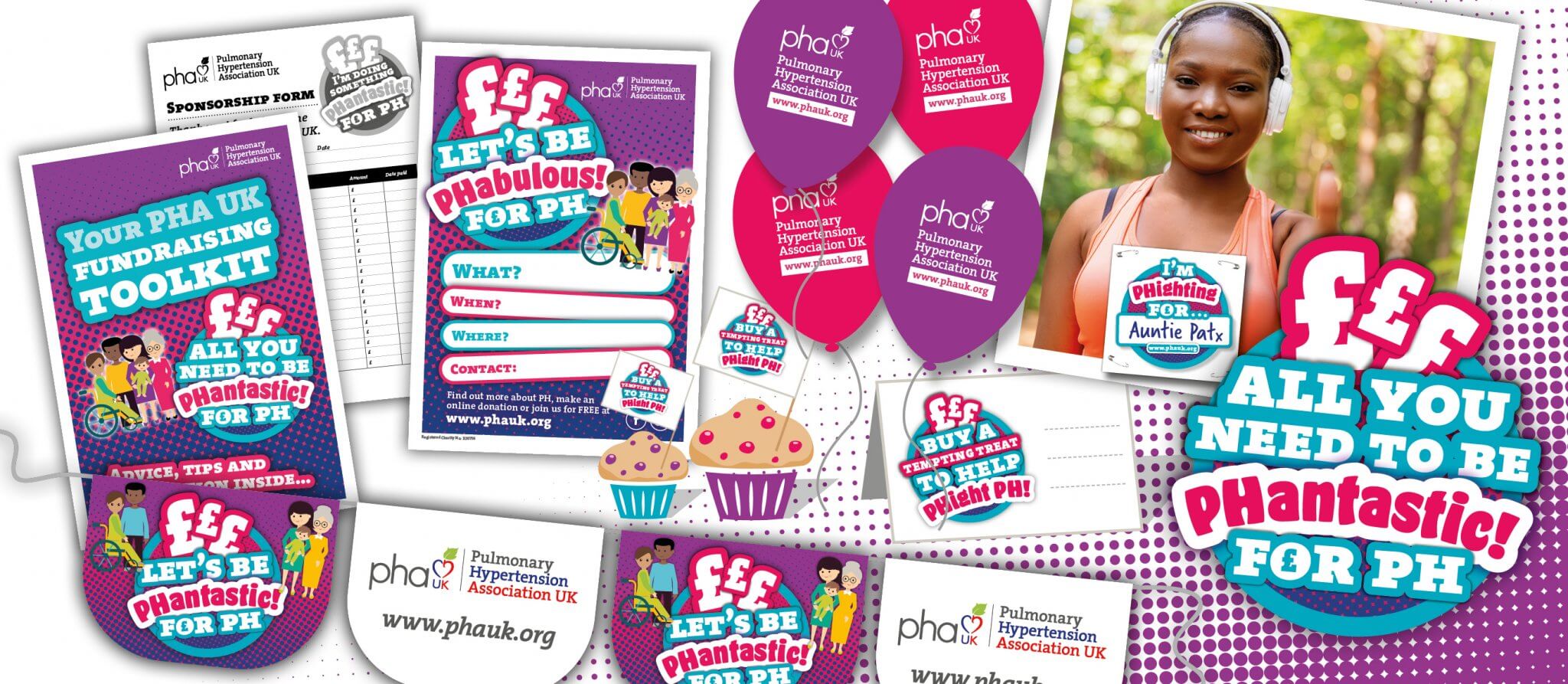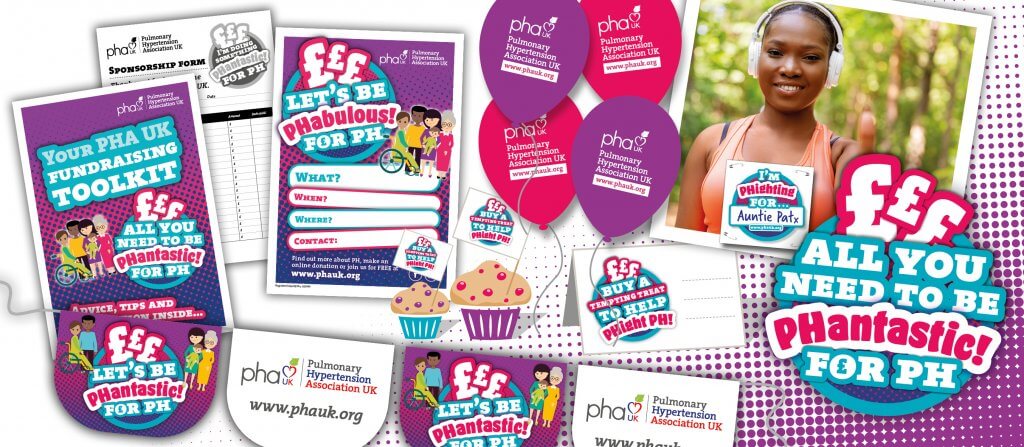 Taking on a challenge or organising an event to raise money for the PHA UK? Our fundraising kit contains everything you need to be PHantastic!
Inside your pack:
Posters
Spread the word about your event with our eye-catching posters in two handy sizes. Just fill in the details and display at work, school, or in your local shop window or noticeboard.
Bunting
Cut out this cheerful bunting and drape along tables, window ledges, doorways – or anywhere you like! It's the perfect way to decorate a bake sale or tea party, or even finish-line fencing at a sporting event.
Balloons
Draw attention to your cause with branded balloons. They look great in photos – why not snap some pics with them to promote your fundraiser online?
Sponsorship form
We know that not everyone likes to ask for donations online, so you can use this traditional form to collect pledges if you prefer.
Cake flags and cards
The finishing touches for a beautiful bake sale! Display pricing and ingredients and 'fly the flag' for people with PH.
Wearable name sheet
Tell people who you're phighting for and keep them close to you while you take on your challenge. This rip-resistant sheet can be attached to all types of clothing with safety pins and if you use permanent marker to write with, you'll reduce the risks of rain damage.
Request your pack now