The PHA UK is the only charity in the UK dedicated to people affected by pulmonary hypertension, and we receive no government funding.
We rely heavily on fundraising to continue our work, and we're grateful for every pound and penny raised by our generous supporters.
The money you raise goes a long way to improve the lives of people with PH and raise awareness of the condition.
There are lots of ways you can support us by fundraising, from organising your own event to taking on a sponsored challenge – or even just starting a collection at work. And whatever you choose to do, we'll support you all the way.
Let us know what you're planning and we'll send you a fundraising pack, merchandise, sponsorship forms, and offer all the help and advice that we can.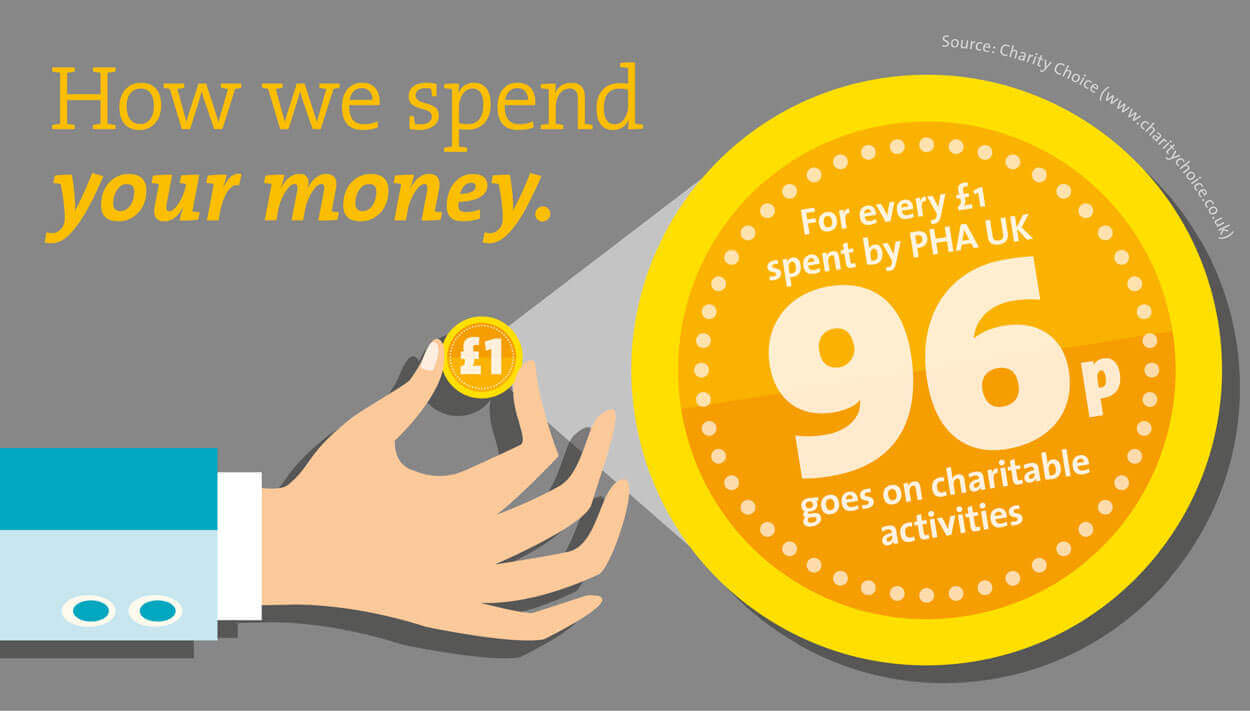 We can also provide you with letters for corporate sponsors, running vests, thank you letters, and information about PH that can be used to raise awareness while fundraising.
Everyone who raises money for us receives a special certificate and we do what we can to support you on social media too.
The ideas at the top of this page are just some of the ways you can raise money for PHA UK. Click on a box, and you'll be able to download a handy 'how to' guide, to help you organise your event or challenge.
If you'd like to discuss any other ideas with us, or you'd like any advice or support for your fundraising activities, please contact us on 01709 761450 or email office@phauk.org. We'd love to hear from you.