Update: July 2020
At the end of 2019, we asked PHA UK members for their thoughts about a research study which is aiming to discover whether looking at existing clinical data derived from people living with PH might help speed up diagnosis in the future.
The study, led by The Royal Free Hospital in London and taking place across all of the UK's specialist centres, is aiming to paint a clear picture of the 'natural history' of breathlessness where pulmonary hypertension is suspected, allowing for earlier diagnosis and better outcomes.
This research involves accessing personal health records to obtain clinical data from tests you may have had at outpatient appointments; for example, echocardiograms, lung function, blood tests and walk tests.
Our online survey asked PHA UK members if they would be happy for data to be accessed in this way and 94% said yes.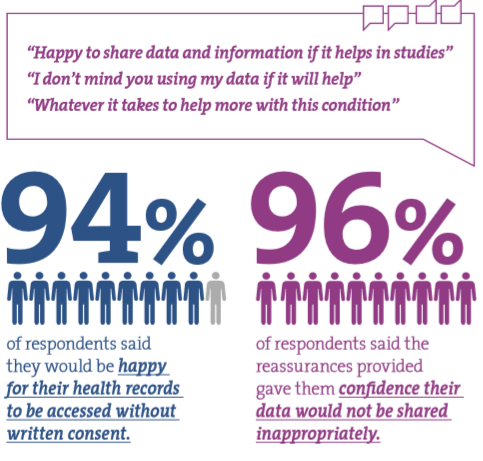 Therefore, the researchers will not be seeking patients' consent to access previous clinical data but will be using the national opt out process to identify potential patients who may not wish for this data to be disclosed.
If you have any questions, or would prefer to opt out of the researchers using your data, please speak to your PH specialist at your next appointment or email rf.phphenotyping@nhs.net
This information can also be viewed on this poster