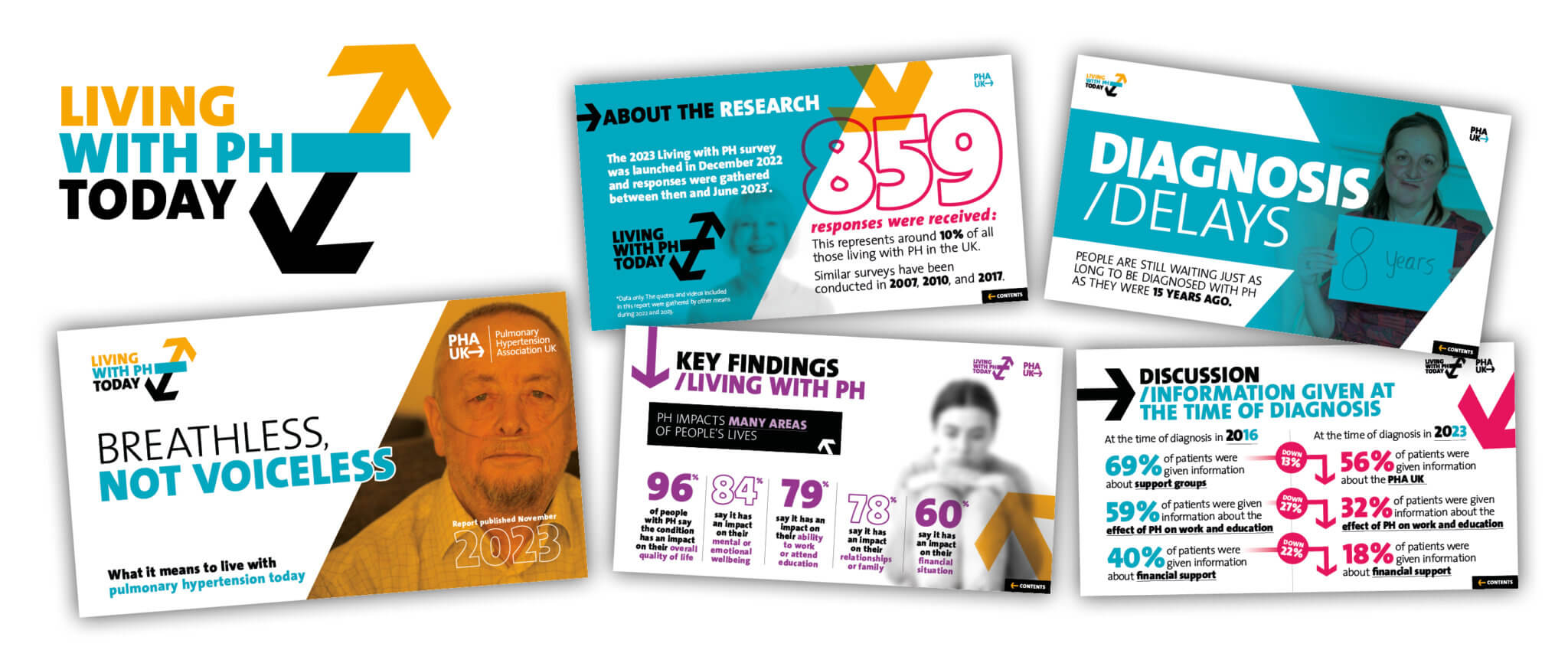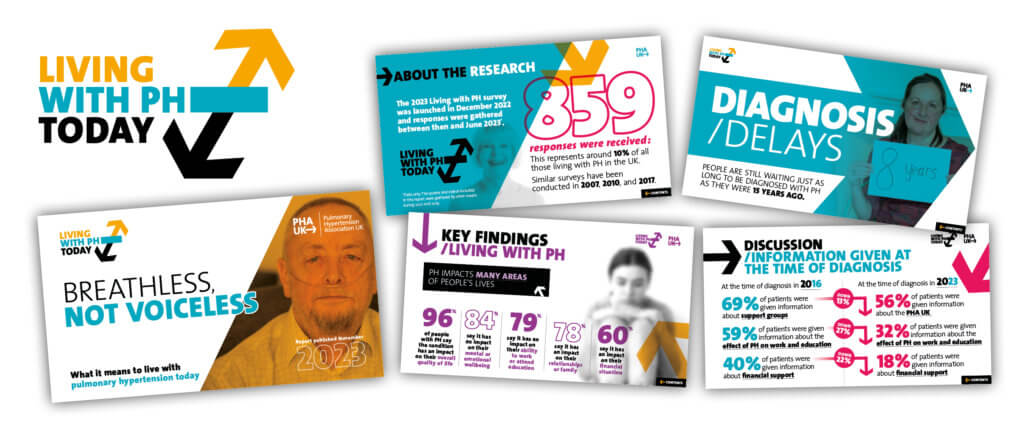 Welcome to the results of the UK's largest ever study into the lived experiences of pulmonary hypertension.
SCROLL DOWN TO ACCESS THE REPORT…
Conducted in 2023, this is the PHA UK's fourth major survey into the impact of this rare disease.
The findings in the report below reflect the experiences of 859 people with pulmonary hypertension, representing a 34% increase in the number of responses since 2017.
It is clear that the PH community wants to be heard, and this research provided a platform for their voices. Please read the findings below and listen.
The results of this research will help us set our strategic priorities for the next five years, underpinning our charitable activity and determining the direction of the PHA UK. By sharing their voices in this survey, patients are helping us to help them.
The findings will also be used as an evidence base to campaign for access to new treatments or policy changes, and to protect specialist service provision.
We will be conducting sub-analysis of these findings to dig even deeper, and add to the significant value of this data set.
Thank you to everyone who responded to this survey, proving once again that people with PH may be breathless, but they're certainly not voiceless.